Written by Lisa Miller - Communications Director, US
October 15, 2019
We sat down with Kate Pastor, SVP Superba North America, Aker BioMarine Antarctic US LLC, to talk about the importance of building partnerships and co-creating value up and down the supply chain.
1. There is no question that Aker BioMarine is customer centric, why is this important in our industry?

Kate: It is essential for brand managers to trust their suppliers and vice versa. Hands down, we all win when we work together. We all have the same goal in mind…to drive success and move the needle in the marketplace. When brands can harness the determination, knowledge and creativity of their partners, everyone moves forward, and that is so important in this industry.



2. How does the Superba sales team go above and beyond to nurture customer relationships?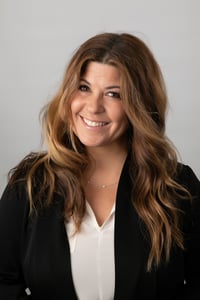 Kate: Aker BioMarine epitomizes customer centricity and I am proud to work with a company that values their partners and relationships above everything else. We encourage open innovation thinking, collaboration and working in sync to co-create unique value. We're a partner who brings valuable insights, introduces new market opportunities, and guides our customers for growth and product expansion. We invest in our customers by providing much more than an ingredient. We offer services like marketing and product development support, market insights and much more to help our customers gain success in the krill oil market.


3. What do you see as the future

for customer care and the krill oil industry?

Kate: The "one size fits all" mentality is out and customization is in, and that can be applied to all aspects of the business from consumer preferences to R&D, marketing initiatives and much more. Thinking outside of the box and taking calculated risks to dive into new areas will become more important than ever.


At Aker BioMarine, we value transparency and see this as an essential part of our business across the board. From the transparency of our product, to the transparency of our business dealings, we value honesty and accountability with our brand partners and the work we do in the industry.