Health benefits
Improving human health
Krill oil has many health benefit applications due to its unique, natural composition of omega-3s EPA and DHA, phospholipids and choline.
THE BIG DIFFERENCE
The health benefits of krill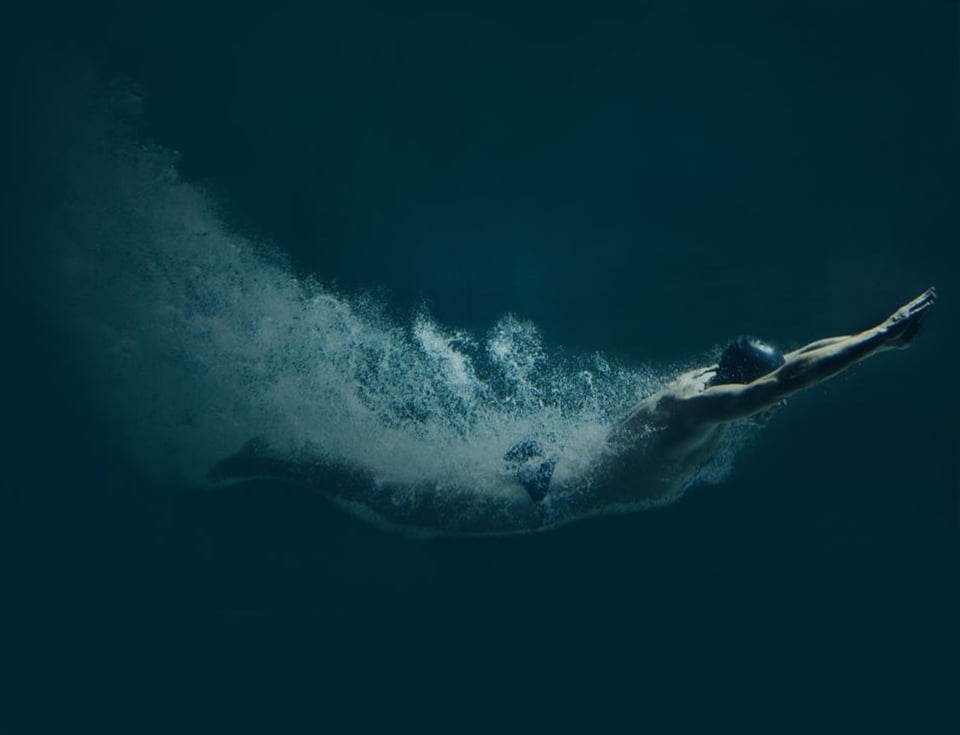 Joints
Omega-3s play an important role in regulating inflammation in the body, which can have a crucial impact in protecting our joints throughout life.
Heart
Krill oil has shown to have beneficial effects related to heart health, such as lowering fasting triglyceride levels which are a risk factor for heart disease.
Brain
Phospholipids assist in the transportation of omega-3 DHA across the blood brain barrier.
Liver
Choline and omega-3s are important for maintaining healthy liver function and aid in the proper metabolism of fat.
Eyes
Omega-3s are especially important to help keep your eyes healthy, with the highest concentration of DHA in the body found in the retina.

These essential fatty acids are one of the most researched nutrients, with a wide range of health benefits for your heart, eyes, liver, brain, skin and joints.

Phospholipids help omega-3s integrate into the blood cell membranes leading to a higher level of omega-3s when compared with triglyceride omega-3 sources.

Choline is an essential nutrient for many body functions such as nerve signaling, liver and muscle functioning. Our body can't make enough therefore we must obtain it from our diet.

ASTAXANTHIN
This natural antioxidant gives krill oil its red color, but also protects the oil from oxidation, eliminating the need to add preservatives.
Download whitepaper
Phospholipids: Krill oil raises the Omega-3 Index faster than fish oil
The phospholipids attached to krill oil's omega-3s aid in better cellular integration and utilization of EPA and DHA in the body. Specifically, they aid in the incorporation of EPA and DHA into the red blood cell membranes, which is correlated with the levels of EPA and DHA in the heart (8-10).
A study by Ramprasath et al. 2013 (11) showed that when similar amounts of EPA and DHA were given as krill oil or fish oil to 24 health participants in a 4-week crossover trial, krill oil significantly increased the levels of omega 3 fatty acids in the blood and consequently the Omega-3 Index. This change was twice as high after the krill oil supplementation when compared with fish oil (11).
Phospholipids are the main component of the transporter of omega-3s (EPA & DHA) across the blood brain barrier. DHA is especially important for brain function, structure and maintenance throughout all stages of life, and accounts for about 40% of all the poly-unsaturated fatty acids (long chain PUFAs) in the brain. Pre-clinical studies have demonstrated that omega 3s (specifically DHA) delivered with phospholipids can lead to higher levels of omega-3 incorporation in the brain (12,13). Exciting research is ongoing in this area to investigate how this can impact on brain function and maintaining a healthy brain.
In 2014, Aker BioMarine conducted a study on 300 subjects with high triglyceride levels, an important marker for CVD risk. The study, published in Nutrition Research, found that krill oil supplementation was associated with a 10% reduction in triglyceride levels. The EPA & DHA in krill oil may help with lowering the risk of health issues associated with the cardiac system (15). Phospholipids re a key delivery format of these heart healthy omega-3s to the cells that need them.
We don't get enough omega-3
A 2016 study published in Progress in Lipid Research found that 97% of the world population has below the optimal level of omega-3s in their body. The lowest omega-3 levels were observed in North America, Central and South America, Europe, Middle East, South East Asia and Africa – those who have adapted to the westernized food habits (20).
Krill oil has positive effects on heart health - DOWNLOAD THE STUDY
Raise your omega-3 level with krill oil
Another study from 2017 compared data from the U.S. and Germany found that despite adequate knowledge of the health benefits of omega-3s, 98% of the population exhibits levels below the optimal range for cardiac protection and protection against cardiovascular disease (21).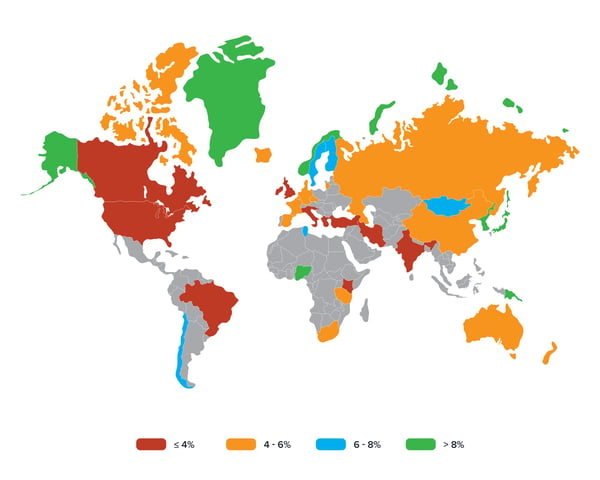 The Omega-3 Index is a measure of the amount of EPA and DHA in the red blood cell membranes, which correlates to the amount of these omega-3 fatty acids in the heart and other tissues. A measure of 8% or above is considered optimal for maintaining cardiovascular health while a level below 8% increases your risk of developing cardiac issues (22).

The best ways to raise your Omega-3 Index are to either regularly eat fatty fish (such as trout, salmon, herring and mackerel), or take a high quality dietary supplement, proven to raise your Omega-3 Index - like Krill Oil.
Choline.

A nutrient powerhouse.
Choline is a conditionally essential nutrient which is needed by the body to make neurotransmitters, an important part of our nervous system, and indeed phospholipids.
Only a small amount of choline can be made in our bodies, so we need to obtain this nutrient from our diet. However, the national health and nutrition survey in 2003-2004 has concluded that 90% of the American population has an inadequate intake of choline (16).
Choline has numerous effects in the body
Choline has been shown to have positive effects on nerve signalling, lipid metabolism and water balance in our cells. Interestingly, there is a strong link between choline deficiency and accumulation of fat in the liver (16,17). Making sure your diet contains enough choline is essential in maintaining healthy and balanced body functioning.
The choline in Superba Krill oil comes in the natural form of phosphatidylcholine - the same way it is found in the foods we eat. Choline from krill oil is taken up in the body in the same way as other choline supplements which means it's a great way to support your daily needs.
Superba Krill
Aker Biomarine krill oil is the most researched on the market
Aker Biomarine has been investigating the effects of krill oil on human health for over a decade with several studies documenting the health benefits and efficiency of Superba Krill in raise levels of omega-3 and choline.
Multiple benefits and target areas
Krill oil is more than just an omega-3 supplement. With choline and phospholipids, krill oil opens up new and exciting opportunities that go beyond the traditional health benefits of omega-3 supplements, to more exploratory segments like beauty and sports.
Powered by these phospholipids, Superba Krill ensures that the omega-3s and choline are delivered to parts of the body that need them the most, such as the brain, heart, eyes and liver.
"
Superba Krill is committed to exploring new ways by which krill oil can improve human health.
Katina Handeland
Director R&D, Aker Biomarine
New areas of exploration
Krill oil is well known as an omega-3 supplement, and is often marketed as such in traditional heart health categories. However, investigatory research into new segments reveal multiple health benefits of krill oil opening up new and exciting markets to expand and differentiate product portfolios.
Sports Nutrition and Skin Health
Investigating krill oil's role in sports
Dues to its role in nerve signaling, choline may be especially beneficial in muscle function and sports. Intense physical activity challenges cellular functions and increases the stress on our muscles and joints in order to perform at a high level.
If enough choline is available in the body, sufficient amounts of neurotransmitters can be produced, which have an integral role in muscle function. Studies have shown that marathon runners can end up with a 40% decrease in blood choline levels which could have an impact on performance (18). This effect could be exacerbated if choline levels are already low to begin with.
Krill oil has been shown to strengthen markers of immune function, in a study conducted in 2015 by Da Boit et al, which could benefit those who engage in intense physical exercise (19). Since illness can affect training and performance, having a well-functioning immune system is important for athletes to perform at their best. Aker BioMarine is currently investigating the role of krill oil in sports to identify mechanisms by which krill oil can benefit athlete performance and recovery.
Improvements in skin hydration and elasticity
Aker BioMarine has recently conducted clinical trials to investigate the effects of krill oil on skin health. The proprietary, unpublished data demonstrates significant improvements on skin hydration and elasticity which may improve skin smoothness and softness. Research is continuing in this area to understand the mechanisms behind these improvements in skin health.
References
References
Casula, M., et al., Long-term effect of high dose omega-3 fatty acid supplementation for secondary prevention of cardiovascular outcomes: A meta-analysis of randomized, placebo controlled trials [corrected]. Atheroscler Suppl, 2013. 14(2): p. 243-51.
Ramprasath, V.R., et al., Enhanced increase of omega-3 index in healthy individuals with response to 4-week n-3 fatty acid supplementation from krill oil versus fish oil. Lipids Health Dis, 2013. 12(1): p. 178.
Wang, C., et al., n-3 Fatty acids from fish or fish-oil supplements, but not alpha-linolenic acid, benefit cardiovascular disease outcomes in primary- and secondary-prevention studies: a systematic review. Am J Clin Nutr, 2006. 84(1): p. 5-17.
Wen, Y.T., J.H. Dai, and Q. Gao, Effects of Omega-3 fatty acid on major cardiovascular events and mortality in patients with coronary heart disease: a meta-analysis of randomized controlled trials. Nutr Metab Cardiovasc Dis, 2014. 24(5): p. 470-5.
Banni, S. and V. Di Marzo, Effect of dietary fat on endocannabinoids and related mediators: consequences on energy homeostasis, inflammation and mood. Mol Nutr Food Res, 2010. 54(1): p. 82-92.
Calder, P.C., Marine omega-3 fatty acids and inflammatory processes: Effects, mechanisms and clinical relevance. Biochim Biophys Acta, 2015. 1851(4): p. 469-484.
Cottin, S.C., T.A. Sanders, and W.L. Hall, The differential effects of EPA and DHA on cardiovascular risk factors. The Proceedings of the Nutrition Society, 2011. 70(2): p. 215-31.
Harris, W.S. and C. Von Schacky, The Omega-3 Index: a new risk factor for death from coronary heart disease? Prev Med, 2004. 39(1): p. 212-20.
Metcalf, R.G., et al., Relation between blood and atrial fatty acids in patients undergoing cardiac bypass surgery. The American journal of clinical nutrition, 2010. 91(3): p. 528-34.
Metcalf, R.G., et al., Effects of fish-oil supplementation on myocardial fatty acids in humans. The American journal of clinical nutrition, 2007. 85(5): p. 1222-8.
Ramprasath, V.R., et al., Enhanced increase of omega-3 index in healthy individuals with response to 4-week n-3 fatty acid supplementation from krill oil versus fish oil. Lipids Health Dis, 2013. 12(1): p. 178.
Graf, B.A., et al., Age dependent incorporation of 14C-DHA into rat brain and body tissues after dosing various 14C-DHA-esters. Prostaglandins Leukot Essent Fatty Acids, 2010. 83(2): p. 89-96.
Liu, L., et al., Higher efficacy of dietary DHA provided as a phospholipid than as a triglyceride for brain DHA accretion in neonatal piglets. J Lipid Res, 2014. 55(3): p. 531-9.
Dasgupta, S.; Bhattacharyya, D.K. Dietary effect of eicosapentaenoic acid (epa) containing soyphospholipid. J Oleo Sci 2007, 56, 563-568.

Berge K, Musa-Veloso K, Harwood M, Hoem N, Burri L. Krill oil supplementation lowers serum triglycerides without increasing low-density lipoprotein cholesterol in adults with borderline high or high triglyceride levels. Nutrition research. 2014 Feb 1;34(2):126-33.

Jensen, H.H.; Batres-Marquez, S.P.; Carriquiry, A.; Schalinske, K.L. Choline in the diets of the us population: Nhanes, 2003-2004. FASEB J 2007, 21, LB46.
Fischer, L.M.; daCosta, K.A.; Kwock, L.; Stewart, P.W.; Lu, T.S.; Stabler, S.P.; Allen, R.H.; Zeisel, S.H. Sex and menopausal status influence human dietary requirements for the nutrient choline. Am J Clin Nutr 2007, 85, 1275-1285.

von Allworden, H.N.; Horn, S.; Kahl, J.; Feldheim, W. The influence of lecithin on plasma choline concentrations in triathletes and adolescent runners during exercise. European journal of applied physiology and occupational physiology 1993, 67, 87-91.

Da Boit M, Mastalurova I, Brazaite G, McGovern N, Thompson K, Gray SR. The effect of krill oil supplementation on exercise performance and markers of immune function. PloS one. 2015 Sep 25;10(9):e0139174.

Stark KD, Van Elswyk ME, Higgins MR, Weatherford CA, Salem N. Global survey of the omega-3 fatty acids, docosahexaenoic acid and eicosapentaenoic acid in the blood stream of healthy adults. Progress in lipid research. 2016 Jul 31;63:132-52.
Thuppal SV, Von Schacky C, Harris WS, Sherif KD, Denby N, Steinbaum SR, Haycock B, Bailey RL. Discrepancy between Knowledge and Perceptions of Dietary Omega-3 Fatty Acid Intake Compared with the Omega-3 Index. Nutrients. 2017 Aug 24;9(9):930.

Harris WS, Von Schacky C. The Omega-3 Index: a new risk factor for death from coronary heart disease?. Preventive medicine. 2004 Jul 1;39(1):212-20.