Written by Lisa Miller - Communication Director, US
December 19, 2022
We all overdo it occasionally…we have one too many alcoholic drinks. And the morning after is not fun—dehydration, lack of sleep, fatigue and nausea—are some of the issues we face. Did you know that krill oil is the perfect companion for helping you get back on your feet after overindulging? It's true… krill oil phospholipids can help alleviate thirst and nausea.
Acetaldehyde exposure— the root of your post party problems
During the process of breaking down the alcohol and removing it from the body, a short-lived byproduct called acetaldehyde is created. Acetaldehyde contributes to oxidative stress and inflammation which cause damage to the cells.
How you feel can often depend on how fast you metabolize acetaldehyde and how fast you can rid it from your body. In fact, a new study shows that krill oil helps alleviate thirst and nausea.
Krill oil phopholipids, your after-party remedy
Krill oil is naturally rich in omega-3 fatty acids EPA & DHA, phospholipids, choline and astaxanthin, which can support antioxidant activity, help prevent cell damage and replenish nutrients in the cell membranes.
Krill oil phospholipids work on a cellular level and provides cellular health benefits. Boosting our cells with nutrients from krill oil, in the phospholipid form, ensures robust cells and a body that is better prepared to deal with aging, oxidative stress, inflammation, diseases and more.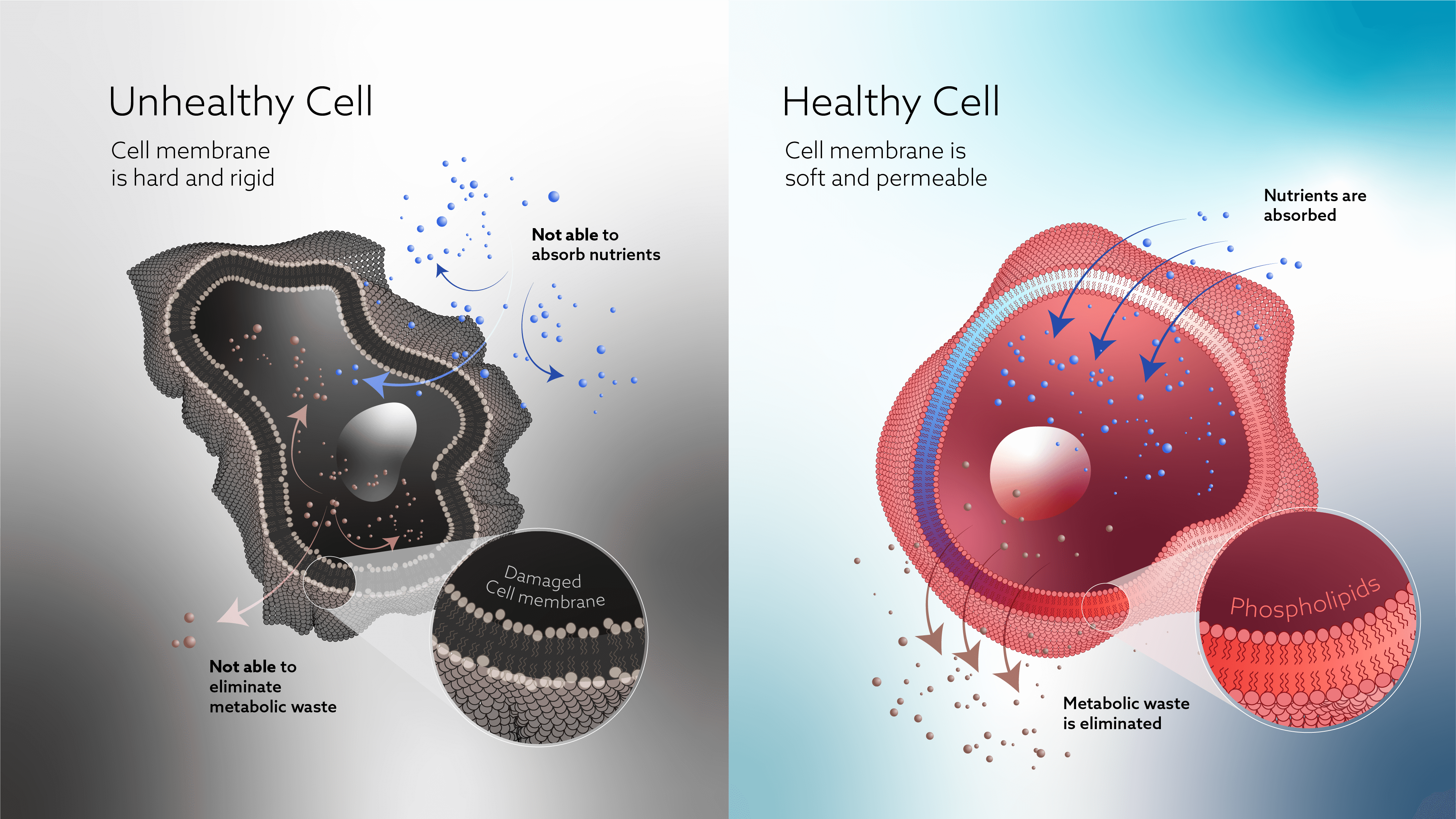 Simply put, healthy cells equal healthy organs and a healthy body, and this is also true when it comes to alcohol and post party recovery. Bouncing back from too many cocktails with krill oil? Yes, you can now add this to the lengthy list of krill oil benefits.
Krill oil has proven benefits for cellular health contributing to whole body health. To find out more, make sure you read these blogs:
Cellular health: Healthy cells equal a healthy body
Joint health: Krill oil phospholipid omega-3 for osteoarthritis and joint health
Heart health: Krill oil may reduce the risk of cardiovascular disease
Liver health: The liver health benefits of krill oil phospholipid omega-3s and choline
Eye health: The power of krill oil phospholipids to improve symptoms of dry eye Eye health
Cognitive health: The unique benefis of krill oil phospholipids for cognitive health
Skin health: the power of marine phospholipids for skin care
Sports performance: krill oil targets choline depletion durig exercise