The Company Celebrates 10 Years of Success and Innovation & Receives New Hope's NutrAward 'Ingredient of the Year'
March 10, 2017, Oslo, Norway: A decade ago, the krill oil category was non-existent. Today, as a multimillion-dollar category with many product offerings, krill oil represents 20% of the omega-3 category, and is the second largest commercially available source of omega-3s EPA/DHA after fish oil. Alongside that growth, the Superba Krill oil brand has come a long way in a decade.
To celebrate, Aker BioMarine, is throwing a 10th Anniversary Party on Saturday, March 11th from 5:30 - 7:30 pm at The Hilton Avalon Ballroom (Engredea/Natural Products Expo West).
The team at Aker BioMarine is excited to celebrate and share insights on the company's new innovations and high-level research projects. In addition to guest speakers, memorable videos and a champagne toast, each event attendee will have the chance to walk the red carpet in celebrity style and preview a never-before-seen film created to support one of Aker BioMarine's latest education programs, The Omega-3 Index Project™.
In addition to celebrating 10 years in business, the team at Aker BioMarine was presented with New Hope's 2017 Ingredient NutrAward for Superba Boost, its first krill oil concentrate. Superba Boost was chosen as ingredient of the year based on scientific merit, safety and efficacy, market potential, innovation and the ability to increase market credibility. Its application was selected from dozens of entries this year.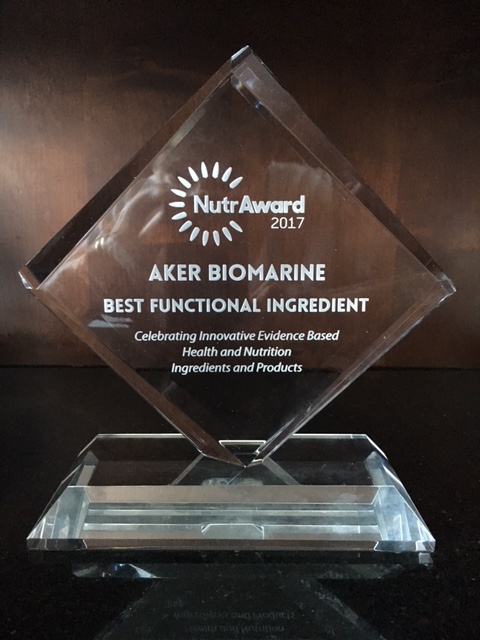 "We are excited to celebrate these past 10 years with our industry partners and friends, who have all contributed to the growth and success of Aker BioMarine and our Superba krill oil brand," said Matts Johansen, CEO Aker BioMarine. "It's nice to reflect on the past, back to when and how this all started, as well as take the opportunity to focus on the path forward. And winning the NutrAward for Superba Boost is the icing on the cake; we are honored to have been chosen."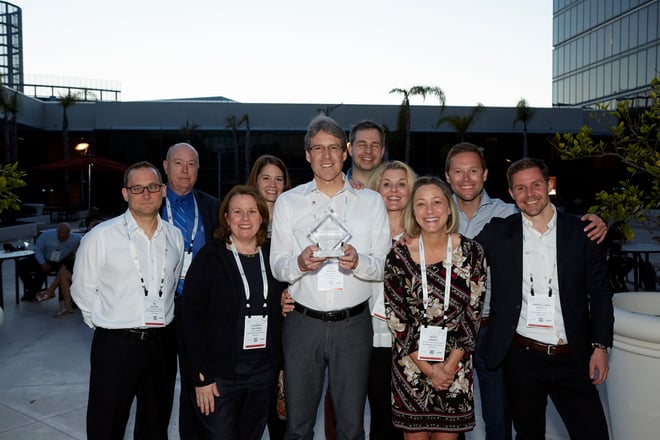 "The past 10 years prove that krill oil is a major player in the omega-3 market and we are here to stay," Johansen continued. "I am thrilled to take on the next phase of this business and continue to drive scientific discovery and innovation, as well as support and strengthen our product quality and commitment to sustainability. Most important, we will continue to reinforce the need for education and partnerships to raise awareness of the importance of omega-3s EPA and DHA."
<END>
For more information please contact:
Becky Wright
Marketing & Communications Director, Superba™
becky.wright@akerbiomarine.com
Aker BioMarine is a leading supplier of krill-derived products to the consumer health and wellness and animal nutrition markets. Aker BioMarine is dedicated to the sustainable harvest of krill and development of krill-derived products. The company supplies marine ingredients through a 100% traceable supply chain. Aker BioMarine was the first krill company to be awarded Marine Stewardship Council (MSC) certification.
SuperbaTM Krill is a pure, natural source of the health-promoting EPA & DHA omega-3 essential fatty acids and the naturally occurring antioxidant astaxanthin. The uniqueness of SuperbaTM Krill is that the omega-3 fatty acids are provided in phospholipid form. In vitro, in vivo and human clinical research has demonstrated the safety and efficacy of SuperbaTM Krill.