Written by Thomas Repstad - Marketing Manager
April 07, 2021
Physical trade shows for dietary supplements were great, on many levels. They were the best way to network, gain contacts and ultimately do business. They were also a lot of fun, creating huge engagement and buzz in the industry.
We, here at Superba Krill, miss engaging with our customers and talking in person to potential customers about krill oil at these events, but have enjoyed being able to keep close contact digitally with all our customers around the world.
In 2021, Aker BioMarine is hosting the first ever BIG KRILL SHOW with more than 20 presentations & on-demand content over 2 days!
What is the BIG KRILL SHOW?
The Big Krill Show is the world's largest digital krill oil event for brands and businesses to learn about krill oil.
Perhaps you have considered krill oil but haven't had the time to investigate the ingredient fully? Or perhaps you already sell krill oil and would like to further develop and grow your brand with the latest health claims and marketing messaging?
Aker BioMarine is inviting all interested to join us at our own hosted digital event – check out the link and SIGN UP!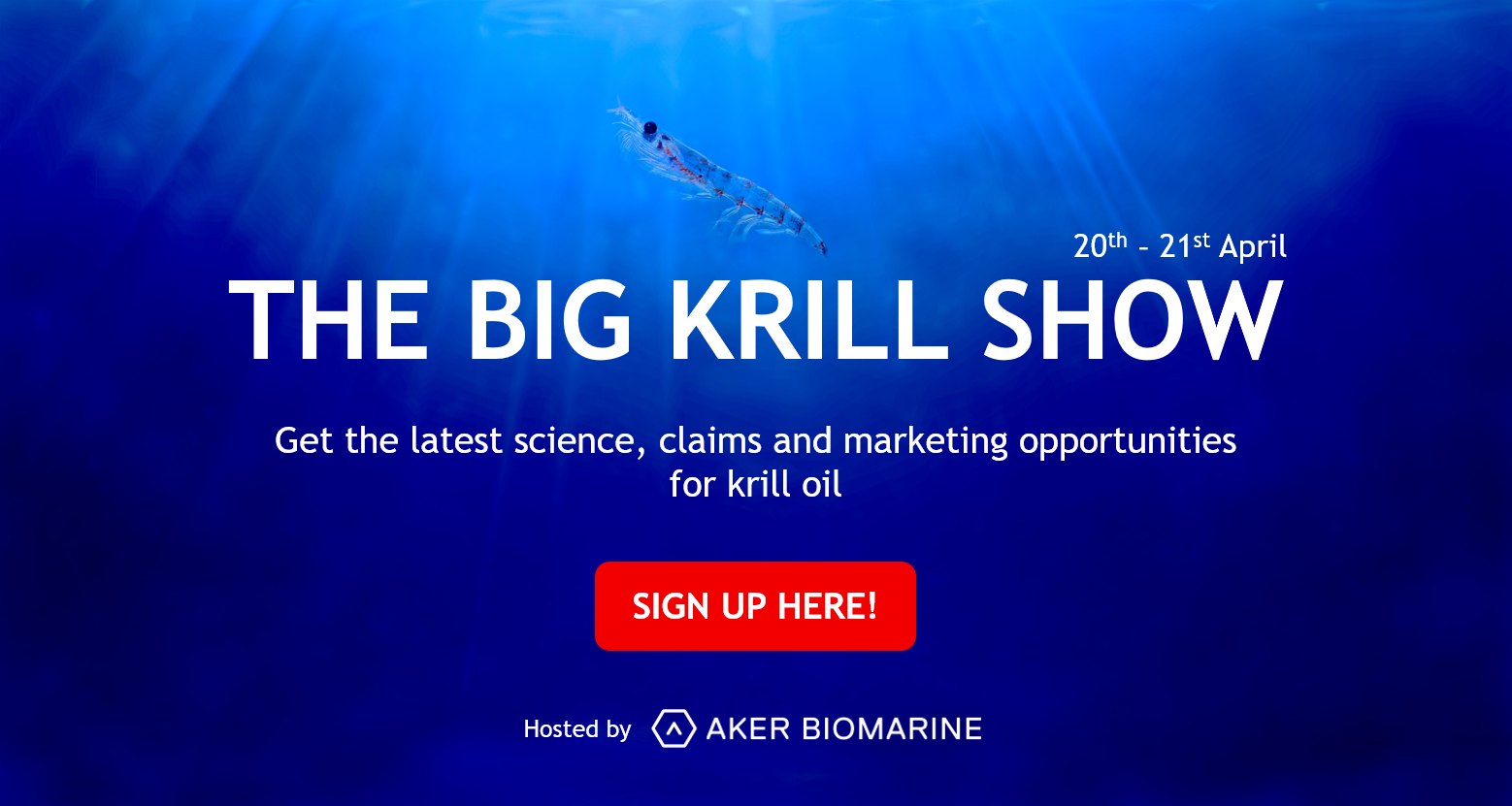 Why should I attend?
Krill oil is an underutilized dietary supplement with ample opportunities for brands to differentiate and grow their supplement portfolio business.


With EU EFSA approved health claims and over 30 clinical trials performed on Aker BioMarine's product, krill oil is well placed to shake up the industry and deliver science backed benefits to end-consumers.
The Big Krill Show is the place for brands and businesses to get the latest insights from the Aker Biomarine team on everything you need to know about krill oil. Check out the schedule and see for yourself.


Want to know a little more about what's going on? Check out the video below, and click on the link to head to the registration page with all the info you need!