Written by Lisa Miller - Communication Director, US
September 08, 2023
"As the world's largest krill oil harvester and supplier, we believe it is our responsibility and obligation to fully explore and investigate krill oil nutrients and its effects on human health," ~ Line Johnsen, SVP Science & Regulatory Affairs, Aker BioMarine.
A greater consumer interest in natural products to support overall health and wellness is helping to propel the supplements industry to new heights. And with that growth comes the need for solid science.
Aker BioMarine has been committed to original research since 2006, when the company began to invest in R&D and intellectual property around the nutritional value and potential health benefits of krill. As an industry leader, Aker BioMarine and its science teams understand the impact that original, peer-reviewed, published science has for customers and consumers alike.
Early on, Aker BioMarine dedicated its research and development efforts on basic research with safety studies for regulatory purposes with a major focus on uptake, heart health and blood lipids.
50+ human clinical studies and counting
As the company continued to evolve, the science focus shifted more towards krill oil as a whole, seeing that this powerful multi-nutrient providing omega-3s, phospholipids, choline and astaxanthin in a natural complex has much more to offer. Over the years, Aker BioMarine has invested more than $800M across various parts of the business including science, the value chain, Antarctic operations, vessels and its processing factory.
Science is a cornerstone of Aker BioMarine, helping lead the company into new research projects. Each year, we are expanding our pipeline with exciting studies in areas including but not limited to joints, heart and skin health, as well as healthy aging and sports nutrition. Krill oil phospholipids have been used in more than 200 published studies with more than 50 studies related to human health.
Unique features of krill oil phospholipid molecule
Krill oil is unique in that it is the purest, naturally occurring composition of important nutrients omega-3s, phospholipids, choline and astaxanthin. When ingested, krill oil delivers omega-3 EPA and DHA, phospholipidps and choline to the body, where they work individually and in combination: as vital constituents in the structure and functioning of the cells, for assisting the balancing of bodily functions, and to address their deficiencies in health conditions related to the heart, brain, inflammation, immunity, liver etc.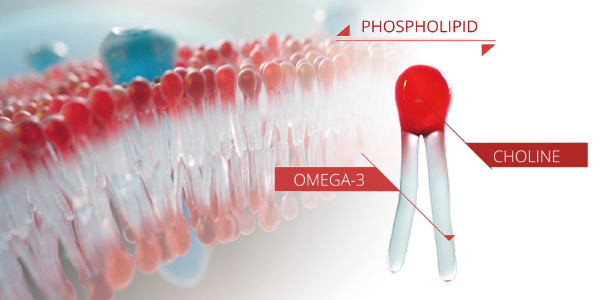 Omega-3 fatty acids are one of the most recognized and studied compounds with more than 30 000 scientific published. Research has shown that when omega-3 fatty acids from marine sources, such as fish and krill are ingested, they incorporate into cells to affect cell structure and function.
Read more: The importance of omega-3 for cell membrane functionality and health
In additon to omega-3 EPA and DHA, krill oil also delivers phospholipids into cells, where they also exert their effects on remodeling cell's structures, fluidity and functions.
Read more: Krill oil phospholipids take the highway to cell for fast and effective absorption of omega-3s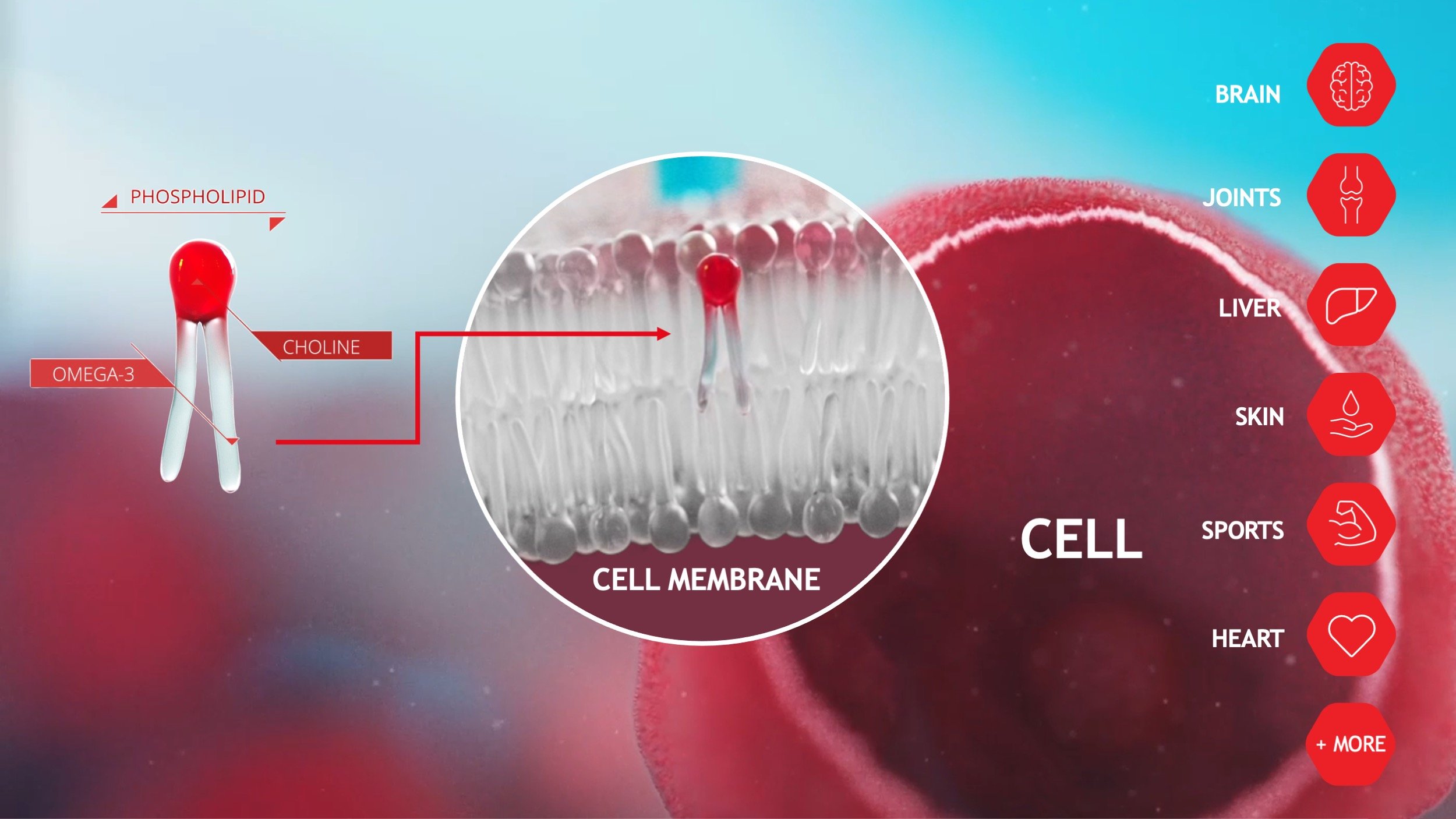 A look at last year's science
2022 was a pivotal year for Superba Krill. From some of the biggest clinical studies to exciting innovation projects, Superba Krill was helping to advance the industry like never before, aiming to meet the needs of customers and health-conscious consumers alike.
During 2022, we added to our existing body of science by investing in 5 new studies to explore the benefits of krill oil. We started off the year with a 'game-changer' study within the heart health category. Aker BioMarine provided krill oil material for one of the largest clinical investigations of an omega-3 formulation. The study, published in JAMA Network Open, showed that krill oil significantly reduces triglyceride levels in the blood - an important measure of heart health.
New study: Krill oil significantly reduces major cardiovascular risk factors
In addition to heart health, the science team set out to explore the category of healthy aging with 3 valuable studies. From muscle function and mass in seniors to aging-related degeneration and healthy longevity, Aker BioMarine was on a mission to help better understand how we can impact and improve the life quality of an aging population with krill oil.
Krill oil's beneficial effect on joint health solidified by new large long term study
Studies show krill oil phospholipids support healthy aging

2023 and beyond
Every year, we develop our science and innovation pipelines to help create new excitement and growth for the supplements industry. The emerging body of science around krill oil's multi-nutrient profile and its natural phospholipid content is fascinating and we are fully invested in exploring all that krill has to offer.
For an overview of our science areas, download our infographic: