Written by Superba
June 07, 2017
Additionally, Elise Kaiser Joins Kate and Aker BioMarine to Drive Superba™ Krill Oil Sales in the US
May 11, 2017, Metuchen, NJ – Aker BioMarine has expanded its US sales team to include Kate Pastor and Elise Kaiser.
Kate joins the company as Senior Vice President of Sales. She has nearly 25 years of experience in the natural products industry. Most recently, she was President of Twinlab Health & Natural and EVP of TCC, where she managed sales across all channels including, health and natural food, specialty, mass market and e-commerce.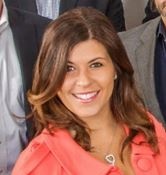 "For me, Aker BioMarine is a great fit," Kate said. "From my earliest experience working in my mother's health food store, I have grown up in the natural products marketplace."
"My deep passion for the industry and my experience in all channels of distribution, coupled with Aker BioMarine's drive to represent the very best in ingredient suppliers make our association as natural as the industry we serve," Kate added.
Elise has been in the natural products industry for nearly 14 years, with experience including retail and product sales for a variety of companies. With a bachelor's degree in holistic nutrition, she believes in the healing power of nature and maintains a passion for natural products and their ability to make consumers' lives better.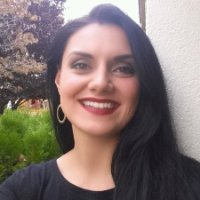 Her most recent experience was with Suan Farma, a NJ-based raw ingredient distributor, with a sales territory that included the entire southern US.
"I am excited to start a new challenge within Aker BioMarine and look forward to working with Kate and the Superba team to deepen the brand's presence in North America," Elise said. "I am fortunate to be joining such a respected company that prides itself on top quality and is committed to sustainability."
Todd Norton, EVP, Superba Sales, Aker BioMarine, said "We are fortunate to bring in Kate and Elise, who are exceptionally talented. They bring a wealth of sales experience to our team and will help us expand our footprint in the US in a big way."
---
For media inquiries, please contact:
Becky Wright
Marketing & Communications Director, Superba™
becky.wright@akerbiomarine.com
Phone: 732-860-0137
---
Aker BioMarine is a biotech innovator and Antarctic krill fishing company dedicated to improving human and planetary health. The company develops krill-based ingredients for nutraceutical, aquaculture, and animal feed applications. The company's fully transparent value chain stretches from sustainable krill fishing in pristine Antarctic waters through its Montevideo logistics hub, Houston production plant, and all the way to customers around the world. Aker BioMarine is fully owned by Aker ASA, an industrial pioneer since its establishment in 1841.
SuperbaTM Krill is a pure, natural source of the health-promoting EPA & DHA omega-3 essential fatty acids and the naturally occurring antioxidant astaxanthin. The uniqueness of SuperbaTM Krill is that the omega-3 fatty acids are provided in phospholipid form. In vitro, in vivo and human clinical research has demonstrated the safety and efficacy of SuperbaTM Krill.