Written by Thomas Repstad - Marketing Manager
May 06, 2020
As the volume of investigative research into the health benefits of omega-3s increases year-over-year, consumers are becoming more savvy as to which products they feel are right for them. This means that supplement providers need to do their homework to explore and question the properties and quality of the omega-3 ingredient they want to sell in the market. While this may seem like a daunting task, there are some fundamental points that you should consider when choosing an omega-3 ingredient for your product portfolio.
Quality of the ingredient

Being able to eat enough fresh fish to meet the ideal levels of omega-3s required for the body can be a challenge. Many consumers don't like to eat large quantities of fish. It can be an expensive product and, even, difficult to obtain in stores. This is where omega-3 supplements play their part. Omega 3s in their most natural-occurring form show to be most beneficial, as,even minor processing modifications of the natural marine oils create potential weak links in the fatty acid chain.
If you want to choose the best ingredients, make sure they're those that have been least tampered with during the production process.
Bioactive ingredients

Triglycerides and phospholipids are two of the main forms of lipids bound to omega-3s. Although these two lipids have similar structures, they both play very different roles in the body.
Phospholipids are the building blocks of all cell membranes and are considered to be more effective in delivering omega-3s to where the body needs them the most. Triglycerides, on the other hand are more likely to be used for energy or can be stored as fat. For this reason, a smaller amount of omega-3s bound as triglycerides will go to the membranes, than omega-3s bound to phospholipids.
In addition to this preferential delivery system, phospholipids mix well with water, and are therefore more easy to digest, easier on the stomach and do not allow an unpleasant aftertaste that is often experienced when taking omega-3 supplements.
Knowing the difference between triglycerides and phospholipids and their respective benefits can be a game changing step in determining which omega-3 source is right for your product.
Read more: Watch the phospholipid advantage of krill oil in action
In krill oil, the omega-3s come from phospholipids that transport the omega-3s directly into the cell. Significantly, the Omega-3 Index blood test, a measure of omega-3 levels and an indicator of cardiovascular disease risk, has shown that krill oil raises the omega-3 index twice as efficiently compared to fish oil. Krill oil also contains astaxanthin, a powerful antioxidant, as well as choline, which is needed for the synthesis of neurotransmitters (acetylcholine) and phospholipids. It is also important for transporting lipids and reducing homocysteine levels which can be beneficial for the cardiovascular system.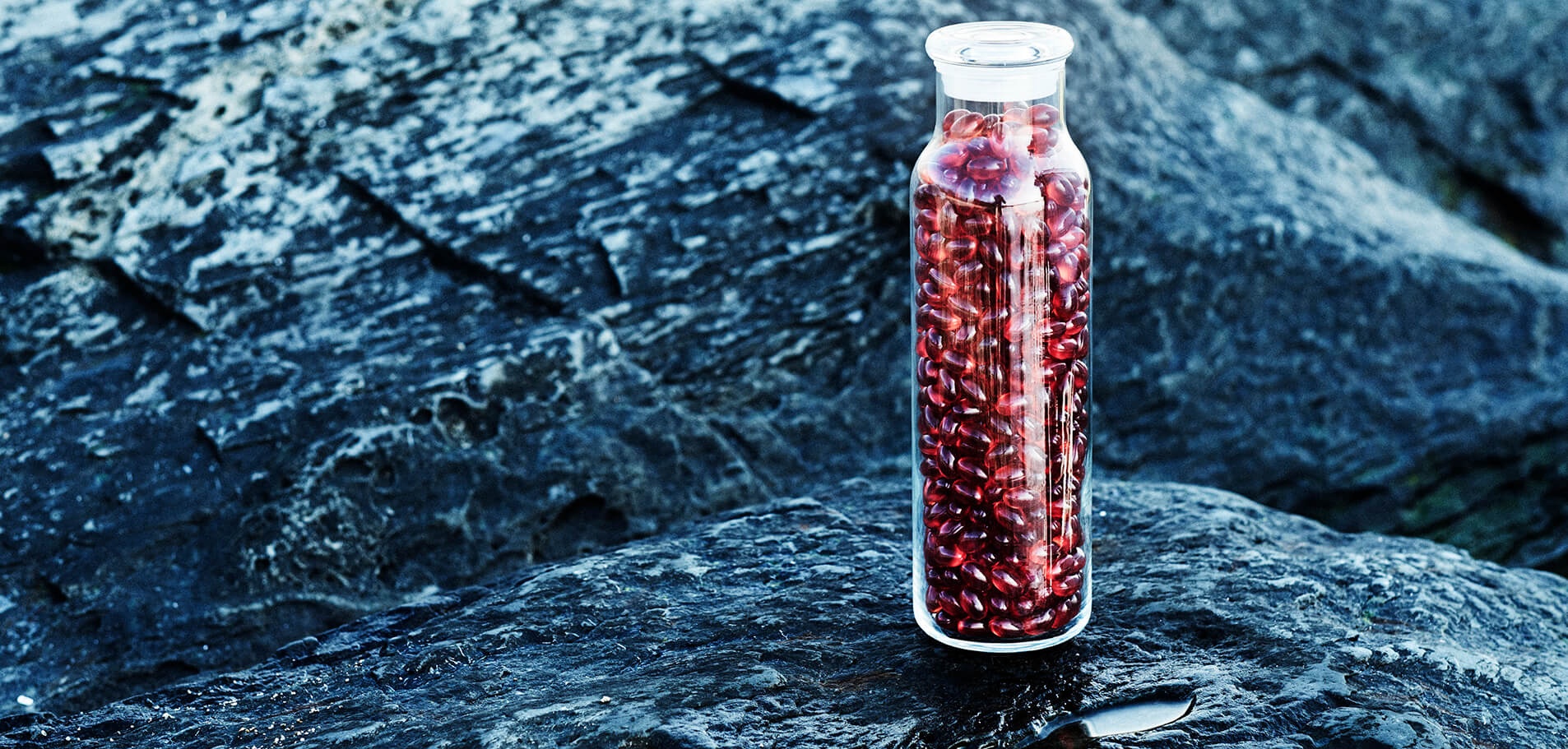 Sustainable sources

Consumers take omega-3 supplements as part of a healthy lifestyle, but at the same time, they want to know that these supplements come from sustainable sources. Why? Because they recognise that the health of the planet is as important as, and intrinsically linked to, the health of the individual. Therefore, offer your consumers a product that is sourced from a sustainable certified fishery.

An easy way to do this is to look for suppliers that are MSC (Marine Stewardship Council) certified sustainable. This council ensures 100 percent sustainability and traceability of marine products.


You can choose to work with partners that are fully transparent about their fishing methods and are using the latest technologies to eliminate by-catch. A good reference point is also to ask for the rating of the fishery they have received from the Sustainable Fisheries Partnership.

Read more: Sustainability of krill is important to us

By choosing suppliers that live up to these sustainability standards, you are on the forefront to ensuring that your ingredients are meeting the standards increasingly demanded by consumers.
Traceable sources

Finding a trustworthy source for your omega-3 nutrients is actually quite easy. Just look for an omega-3 supplier has the MSC eco-label. This label is your proof that every company that has handled the product - from the fishery to the manufacturer - has been audited independently to ensure that it only uses the MSC eco-label on certified sustainable products, stores MSC-certified items separately and keeps effective records of MSC-certified products.

Read more: Why living a seemingly healthy life might not be enough

By working with companies that are certified to use this label, both suppliers and the fisheries themselves, you can promise your customers a 100% traceable product.

Traceability is at the heart of a trusted partnership. Do you know where your omega 3s come from?

By following these simple yet effective guidelines, you are on a fast track to choosing partners and supplement ingredients that are now demanded by today's savvy and informed consumers.