Download
traceability
brochure
Superba Krill is traceable from sea to capsule.
How? Our 100% controlled value chain makes it possible to trace our krill oil back to its origin.
Read more about:
Where krill is harvested
Who certifies our traceability
A traceability tool you can integrate on your website to engage consumer.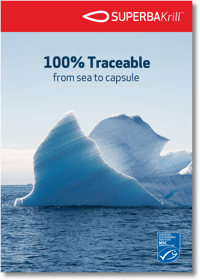 Want to know more? Fill out the form to access our traceability brochure.
Superba will only use your email to contact you about content you have shown interest for.