Before we deployed our very first fishing net in the Southern Ocean, we reached out to WWF Norway to ensure our fishing operations would have very little impact on the Antarctic ecosystem. Over the last 10 years, the partnership with WWF has evolved, so that we are now on a mission to improve both human and planetary health.
Our ambition is rooted in the global challenges that will impact and drive the future of our business – loss of biodiversity, resource scarcity, greater incidence of lifestyle diseases, and climate change.
Part of the solution
We have decided to be part of the solution to these challenges, and act every day as an environmentally responsible producer of marine ingredients. We are committed to supplying health ingredients that benefit people and to operating in a manner that does not compromise the health of our planet and its oceans.
Krill represent the cornerstone of the entire Antarctic food chain -- with an estimated biomass of around 500 million tons. ALL of our catches are reported to the Commission on the Conservation of Antarctic Marine Living Resources (CCAMLR), an international commission comprised of 25 member nations.
CCAMLR was established in 1982 with the objective of conserving Antarctic marine life. This was in response to increasing commercial interest in Antarctic krill resources, an integral component of the Antarctic ecosystem and a history of over-exploitation of several other marine resources in the Southern Ocean.
Fishing far below the limit
Compared to other fisheries where precautionary catch limits are set to 10% or more, the total allowable krill catch is limited to 1% of the stock biomass (~600,000 tons). Currently, the annual catch of ~200,000 tons per year from all krill fisheries is far below this margin.
CCAMLR uses a precautionary, ecosystem-based approach designed to prevent krill fishing that will have a negative impact on a harvested species or other species in the ecosystem. Fishing is restricted to a specific region of the Southern Ocean called Area 48. The management of the fishery is robust, as the consensus of 25 governments is needed to change any of the fishery regulations in the Antarctic.
Eco-Harvesting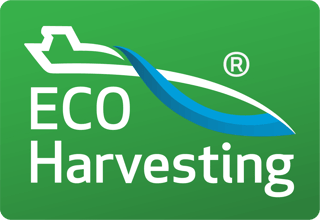 At Aker BioMarine we are known for our proprietary Eco-Harvesting technology, which reduces by-catch to near-zero, as well as fully transparent operations and MSC certification. In 2016, for the second year in a row, the krill fishery in the Antarctic was the only reduction fishery (a fishery producing fish/krill meal or fish/krill oil) worldwide to receive an "A" rating for sustainability from the Sustainable Fisheries Partnership (SFP).
We are also looking into our entire value chain to significantly reduce our CO2 emissions. Our recent investment in a more environmentally-friendly fishing vessel is a first step toward building operations that not only take into account the environment and reduce our impact, but also allow us to do business in a low-carbon economy.
Want to know more?
Click the link below to download our sustainability infographic.