DIETARY SUPPLEMENTS
The Superba Krill Trend Report 2021-22
The Global Pandemic has uprooted our lives, challenged the way we do business and altered the way we buy products for good.

Read our latest insights on the biggest trends impacting the dietary supplement industry for 2021-22.

Get access to the report to read about what are the trends and how you should be positioning your dietary supplement brand for success in these ever-changing times.
Tap into these trends!
HEALTHY LIVING
VALUE RE-DEFINED
ACCELERATED DIGITIZATION
THE SUSTAINABILITY IMPERATIVE
RESPONSIBILITY IS THE NEXT SUSTAINABILITY
MENTAL HEALTH
PERSONAL WELLNESS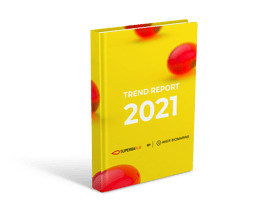 Fill out the form to get access to the Trend Report. If you have any questions, just reach out to our team!